Since sharing is caring, I want to share with you some data about SecuPress. The first year for a WordPress business is often a "live or die" one.
Birth
SecuPress was launch as a free plugin on the WordPress repository and as a pre-sale plugin on August, 23rd 2017 after 18 months of development.
Later on December, 21st 2016 SecuPress Pro was officially launched, not a beta one but a real 1.0.
Slow launch, a few sales only, but we did a pre-sale so, it explains a lot.
Then between december 2016 and may 2017, nothing much. I was only working on the support, couldn't do any market stuff, couldn't do any dev, couldn't work with partners of my choice, well…
SecuPress Has Left WPMedia
As you can remember it happened in july, but for real it was already done since may. This is finally an awesome news for me, I can now focus on what I want.
The following things happened quickly between may and september 2017:
Bald Eagle
Well, not a joke, the bald eagle from the logo got a name, it's Ezio!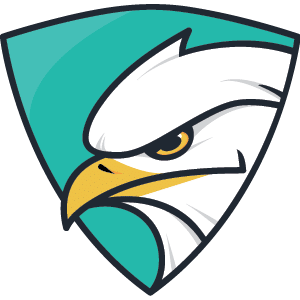 New Website Contents
Not so visible for everyone, mainly all the "download the free zip" buttons are gone, pricing and features page was revamped, and all the PHP files rewritten to be more flexible with ACF.
SecuPress.me is now hosted by o2switch.fr.
New Refund Policy
All the sales done before June, 13th 2017 (done by WP Media the former owner) had the refund policy "no refund, you had the free version to test".
I disagree with that since the beginning. The free version is not the same as the pro one, so now you have about 14 days to ask for a refund. I'll contact you to see if the support can help, or I'll refund you.
New Partners and Meetups Sponsoring
SecuPress never had real partners. Giving a coupon code from another product is not a partnership. SecuPress is now partner with WP Serveur, a french WordPress host.
In a near future, the backup and the log modules will be replaced by 2 other products from 2 partners, I'll tell you more later.
SecuPress is a sponsor for meetups, like Meetup de Lille and Meetup de Tours. Do you want SecuPress as sponsor? Just ask us!
Less Bugs = Less Support
Any WordPress product has bugs, but I didn't want to add more features if there are fixable known bugs left. This is why the plugin is now in 1.3.3 with not that much more big features than 1 year ago, but less bugs! That means less support, that means more time to add features! (teaser 1.4 under dev).
Also when everyone is telling you the same thing, ticket after ticket and you' still using the same saved reply, it's time to focus on own to prevent this to happen, this is what I did too. I don't want to recruit a new support member each 2 months, I prefer the clever way.
More Versions for a Better Evolution
As I just said, there were many SecuPress versions to remove bugs and improve the UX, UI, readability, remove technical texts, etc This leads to a better future evolution of the plugin. Having good basics is basics after all!
New Pricing And More Plans
Yep, since September, 15th 2017, SecuPress changed its prices. Read more on the blog.
Listening Feedbacks
I always listen feedbacks and automatically creates a ticket "improvement" with no deadine. The next version 1.4 will enclose many of your feedbacks, more than usual, just because I care.
Infographic Statistics
1 Year Discount Code
Ok you're still there, you deserve a coupon code to get 25% OFF right now on any plan: HAPPY1YEAR
5 Reasons To Use SecuPress On Your Website
1. Clean and understandable interface
Since the beginning SecuPress is known for its neat interface, easy to use, you'll secure your website quickly.
2. Minimal Configuration
SecuPress will scan your installation and will propose you different modules to activate.
3. Auto-fix issues
After the scan, SecuPress can fix the issues itself, you won't have to open any file, you won't have to code anything.
4. Immediate Results
You website is already more secure than 1 min before the installation, itsn't that awesome? This is why people loves it.
5. Great Support
Every ticket is open and answered, available 24h/24, 5/7 days in french and english. Do not hesitate ! All Pro users are priority.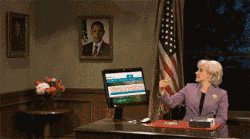 This year was more a "live" one for SecuPress. See you next year! Thank your for your support!